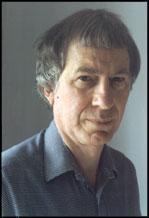 Born June 23, 1935 in Harrow, England: educated both in England and Australia.
Emigrated from England to Adelaide, South Australia, in 1948 with parents (initially on a two-year contract while my father set up a litho plate-making plant for a newspaper group owned then and now by the Murdoch family). My mother was a photographic retoucher employed jointly by the British and Australian Governments at WRE (Weapons Research Establishment) in South Australia. I was a photo-lithographic colour retoucher, working with my father, until 1968 when I returned to England with my Australian wife, Mignon. We have no children.
My interest in magic began in England in 1946 with a marked coin in a nest of boxes. For a number of years I was the secretary of Adelaide's I.B.M. Garden City Ring. I was also a semi-professional entertainer, available for both adults' and children's parties, working initially alone and then later on with my wife as my assistant. On returning to England in '68, I worked for two and a half years as a demonstrator in the magic department of Hamley's toyshop in Regent Street, London.
Magic innovators and craftsmen were my early influences – Okito, Eric Lewis, Jack Hughes and Eddy Taytelbaum. I first became interested in micro magic after seeing some of Eddy Taytelbaum's exquisite workmanship.
My first advertisement as a magic dealer appeared in Goodliffe's 'Abracadabra' on May 20, 1972, and featured two items from my Mini-Magic range – Oriental Blocks and Chinese Change.
I switched from painted apparatus to teak when I decided to create my own unique range of magic. I chose to work with teak principally because of its varied colour, which ranges from a light honey-brown to a deep, dark chocolate (with all the variations in between), and graining – sometimes with no grain at all or with a lovely dark, striped grain. This is an added advantage in that it means that no two pieces of apparatus made by me are ever exactly the same. My supplier of teak is London based.
I lean heavily towards the Egyptian theme in the creation of effects for my Mini-Magic range because of its unique design and storyline (sometimes factual sometimes fictional) potential.
From 1972-1988 I successfully made and marketed many of my original children's effects in tandem with my Mini-Magic range, abandoning the former when I moved from London to Cornwall in 1988. By this time, my Mini-Magic range was so large, I couldn't cope with both. My plans for the future are to continue for as long as possible making and adding to my range of Mini-Magic and include the self-publication of a book on my original children's magic (currently in draft form only!).
Due to the pressure of business, I am no longer able to attend conventions and have pretty much lost touch with other dealers and manufacturers other than for what I read in the various magic magazines I subscribe to.
I do not collect magic apparatus, only books on this subject. My magic heroes are Okito, Eddy Taytlebaum, Robert Harbin and Eric Lewis. Club memberships number one: The International Brotherhood of Magicians of which I have been a member for the past 46 years.